ServiceNow cis-itsm practice test
Certified Implementation Specialist - IT Service Management Exam
Last exam update: Nov 27 ,2023
Page 1 out of 29 Viewing questions 1-15 out of 437
Question 1
If you hover over the reference icon for a Caller, and a sys_popup view hasn't been configured, which
view is used?

A. mobile
B. tool_tip
C. reference_view
D. default
Answer:
D
Explanation:
If no sys_popup view is defined for a table, the Default view of the form will be used when a user
hovers over a
Reference icon.

Question 2
The Knowledge [kb_knowledge] table is extended from _________ .

A. Knowledge Base [kb_knowledge_base]
B. No table; It is a Base Table
C. Configuration Item [cmdb_ci]
D. Task [task]
Answer:
A
Explanation:
Knowledge [kb_knowledge] is a base table; it does not extend another table

Question 3
True or False: Within a Catalog Item, a 'Container Split' formatter is required between 'Container
Start' and 'Container End' to split variables into columns.

Question 4
Which of the following is considered a best practice for managing the Valid To date for Knowledge
articles?

A. Allow the authors of Articles to set the Valid To date of each individual Article
B. Determine the Valid To timeframe of your articles based upon the type of article and volatility of information in the article
C. Leave the Valid To dates to the default value of 2020-01-01
D. Do not set Valid To dates for Knowledge Articles
Answer:
B
Explanation:
The default value for this field is set in the Dictionary to 2020-01-01. Users may manually select a
new date when
editing articles. However, this approach does not promote consistency for effective article
management.
Consider setting the Valid to date as part of the publish Knowledge function in the KBWorkflow Script
Include. If the
Valid to date depends on the type of article (e.g. Policy or Support article), a copy of the
Publishing workflow may be created with a branch for each article type/ category. (Since categories
may be
different for each Knowledge Base, this would not be appropriate to include in the Script
Include logic.)

Question 5
True or False: Every Catalog Item uses the same workflow to manage approvals.

Question 6
In the CAB Workbench application, meeting notes and minutes are documented at the CAB meeting
level.

Question 7
In Change Management, what is the purpose of the Risk Assessment Survey?

A. Determine the Risk of the Change based on user responses to a Risk Assessment
B. Determine the Risk of the Change based on Risk Conditions
C. Survey CAB members to collectively assess Risk of each Change reviewed
D. Automatically survey the environment to analyze the continuity of services to assess Risk
Answer:
A
Explanation:
Risk Assessments leverage Survey functionality to allow users to answer questions regarding a
Change to better assess
risk. Conditions are set for each Assessment master to determine which survey should be used.
Questions are defined
and associated response choices are given scores. The sum of all response scores is matched against
Risk Assessment
Thresholds to determine risk.

Question 8
In the baseline configuration of Change Management, which fields are included when the Copy
Change UI action is used to copy a Change Request?

A. Backout Plan, Category, Change Type, Attachments, Work Notes
B. Configuration Item, Change Tasks, Approvals, Risk, Attachments
C. Change Tasks, Impact, Attachments, Planned Start Date, Risk
D. Configuration Item, Change Tasks, Risk, Backout Plan, Category
Answer:
D
Explanation:
These fields get copied from CR to new CR:
assigned_to
assignment_group
backout_plan
category
change_plan
cmdb_ci
description
impact
priority
risk
short_description
test_plan
type
These expressly do NOT get copied
Created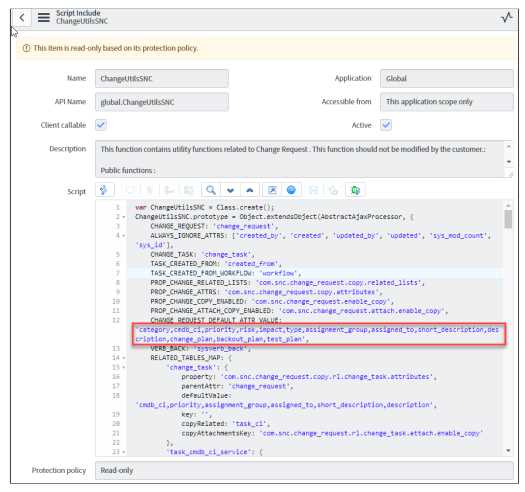 Question 9
In Problem Management, when the State of a Problem changes to Closed/Resolved, what updates
are made to the associated Incidents?
(Assume associated Incidents have a State of On Hold and On Hold Reason of
Awaiting Problem.)
A. The Work Notes field on each associated Incident is updated with details from the Problem Close
Notes
B. The State of each Incident is set to In Progress
C. The State of each associated Inciedent is updated to ResolveResolution code is set to
D. Solved (Permanently). Resolution notes are populated with details from the Problem Close Notes
field
E. No updates are made to associated Incidents. Service Desk agents must manually update all
associated Incidents.

Answer:
D

Explanation:
The Resolve Incidents UI Action acts ONLY on related Incidents that are in a State of On Hold with an
On Hold Reason
of Awaiting Problem. When triggered, t he UI Action will set all Incidents that meet these conditions
to a State of
Resolved and will set the Resolution code and Resolution notes.
Updating the Problem record won't update the associated Incidents. The Resolve Incidents UI Action
must be used to
update the incidents.

Question 10
Under which circumstances is it appropriate to leave a Problem record in a State of Known Error?

A. The permanent fix is too costly and the documented workaround is sufficient
B. A Change is pending implementation
C. The root cause has not been established and approved
D. A vendor is actively investigating the Problem
Answer:
A
Explanation:
Resolution and Recovery: Once the Root Cause has been identified, determine whether the
established Workaround is
sufficient to restore service to related Incidents and prevent the occurrence of future Incidents. If
not, you may
decide to implement a permanent fix to the
Problem by creating a Change Request. Once the Change has been implemented or a Known Error
State has
been deemed acceptable, close the Problem record.
If a Change is pending implementation, the Problem state should be "Pending Change" instead of
"Known Error".

Question 11
Which table is the base class for the Configuration Management Database?

A. Base Configuration Item [cmdb]
B. Base Item [cmdb_base_item]
C. Configuration Item [cmdb_ci]
D. Asset [asset]
Answer:
A
Explanation:
Over 500 classes extend Base Configuration Item [cmdb], the base class for CMDB. All technical
Configuration
Items extend from Configuration Item [cmdb_ci]. Non-technical Configuration Items, such as
equipment extend
directly from Base Configuration Item.

Question 12
User Criteria is used to determine who may order Items in a Service Catalog Category.

Answer:
A
Explanation:
User Criteria determine who may request items in a Service Catalog Category or who may request
individual Catalog
Items. User Criteria sets filters and conditions for access based on attributes associated with a user
record, such as
Department, location, Company, Manager, etc.

Question 13
In which situation would an Order Guide be used?

A. Items have a complex fulfillment process
B. Administrators choose not to use Workflow
C. Administrators prefer user-friendly forms qith questions and answers
D. Multiple items are typically ordered together
Answer:
D
Explanation:
Order Guides allow organizations to group multiple items typically ordered together. One common
use of Order Guides
is to onboard a new employee. This process may involve provisioning a computer with appropriate
software, access to
key systems, telephone setup, etc. Order Guides may standardize the process and allow hiring
managers to track
progress for each component to ensure on-time delivery

Question 14
In the baseline platform configuration, who can create Change Requests?

A. Users with the itil role or Change-specific roles
B. Only members of the Change Advisory Boards (CAB)
C. Any logged in user
D. Anyone, even those not registered / logged in
Answer:
A
Explanation: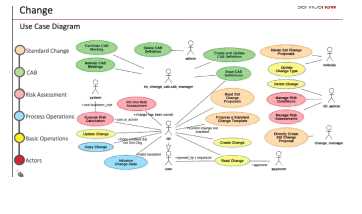 Question 15
In the baseline platform configuration, which Incident Management function is limited to users with
roles of either itil_admin or admin?

A. Close Incident
B. Delete Incident
C. Reopen Incident
D. Archive Incident
Answer:
C
Explanation: