HP hpe2-t37 practice test
Using HPE OneView Exam
Last exam update: Nov 27 ,2023
Page 1 out of 5 Viewing questions 1-15 out of 79
Question 1
Which operation can be performed using HPE OneView for VMware vCenter Server?

A. Remove a new node from an existing cluster
B. Create a new VMware cluster within vCenter Server
C. Configure VMware cluster properties tor HA and DRS
D. Create a new distributed switch for cluster connectivity
Question 2
You Just downloaded a logical enclosure support dump, but you cannot extract files from the
downloaded support dump. What is a likely cause of the issue?

A. The support dump for Logical Enclosure can be analyzed only using special tool.
B. The support dump is encrypted and cannot be unpacked
C. The support dump does not have a valid HPE OneView certificate
D. The backup user role must be used to extract the support dump
Question 3
Which statement about logical JBODs configured using KPE OneView and D3940 Storage Modules is
true?

A. A logical JBOD lifecycle can be associated with a server profile lifecycle and drives can be securely erased.
B. A logical JBOD cannot be created during server profile creation and must be prepared in advance
C. Different types of the drives can be used within a logical JBOD as long as they have the same capacity
D. Logical JBOD functionality must be enabled on the Enclosure Group level by a storage administrator
Question 4
A customer wants to estimate the cost of the licenses required to manage HP Synergy and some
external components When component includes an HPE OneView license for management?

A. Compute Module
B. Storage Array
C. Master Module
D. Logical Enclosure
Question 5
HOTSPOT
Click the option that will allow you to disable virtual MAC addresses or generate a new pool of virtual
Worldwide Names.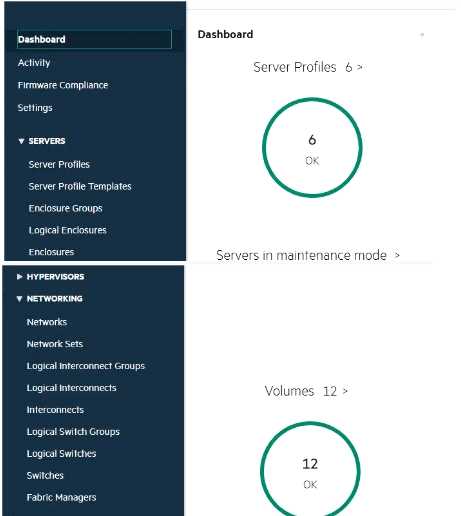 Answer:
None
Explanation:
Networks

Question 6
HOTSPOT
Click the option that will prevent the appliance from sending any email notifications or forwarding
any SNMP traps that are related to the server hardware.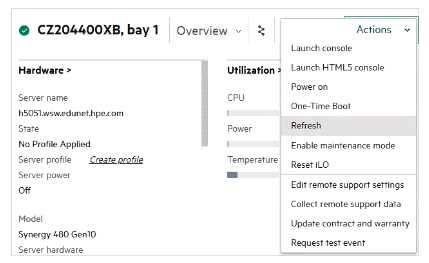 Answer:
None
Explanation: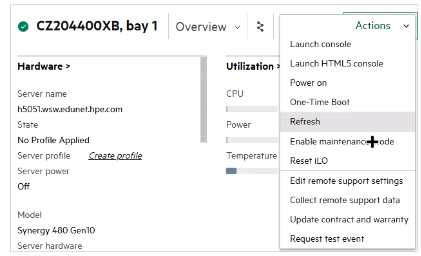 Question 7
Which connection type can be defined within a server profile for an MPE ProLiant DL server?

A. iSCSI
B. RoCE
C. FC
D. Ethernet
Question 8
Which action is allowed on storage pools managed by HPE OneView?

A. Volume provisioning
B. Setting storage pool replication
C. Changing storage pool RAID level
D. Changing storage pool capacity
Answer:
A
Explanation:
Reference:
https://support.hpe.com/hpesc/public/docDisplay?docId=emr_na-c03934110

Question 9
Which statement about server hardware types is true?

A. Once selected in the server profile, the server hardware type cannot be changed, and a server profile can be moved only between the same type of servers
B. Server hardware type can be defined only for HPE Synergy and HPE BladeSystem, but it cannot be defined for HPE ProLiant or Apollo systems
C. Administrator has to manually define the server hardware type for any unique server architecture and mezzanine card combination
D. The server hardware type is automatically created when a server with unique architecture and mezzanine card configuration is added to HPE OneView
Question 10
Where is the association between an HPE OneView network and uplink port defined?

A. Within an Enclosure Group definition
B. Within an HPE OneView network definition
C. At the network set level
D. At the Logical Interconnect Group level
Answer:
D
Explanation:
Reference:
https://techlibrary.hpe.com/docs/synergy/Synergy_D3940/setup_install/238847.htm

Question 11
Your customer wants to manage their HPE Superdome Flex using HPE OneView.
Which component must be added to HPE OneView to accomplish this task?

A. Baseboard Management Controller (BMC)
B. Rack Management Controller (RMC)
C. all nPARs created within the complex
D. only the base chassis from the complex
Answer:
A
Explanation:
Reference:
http://itdoc.hitachi.co.jp/manuals/rv3000/hard/SDF/Server/SDF280/P06150-401a.pdf

Question 12
You are creating a Logical Interconnect Group for a three-frame HPE Synergy solution with HPE
Virtual Connect SE100Gb F32 Modules for Synergy.
In which scenario should you set redundancy for master modules to be highly available?

A. When storm control or loop protection will be enabled for Virtual Connect modules
B. When each of the frames has two Virtual Connect modules installed
C. When each Virtual Connect module is installed in different frame
D. When each Virtual Connect module is installed in different fabric
Question 13
How will setting the Purpose field within the network definition of a server profile impact the
network traffic?

A. network purpose can give higher priority for a specific type of traffic
B. network purpose will impact the traffic only if Virtual Connect modules are used
C. network purpose will define QoS within Logical Interconnect
D. network purpose does not affect the behavior of the network
Question 14
Within HPE OneView you can configure SNMPv1 read community string.
What is the purpose of this feature?

A. This is an SNMP community string that will be used when traps are forwarded to a WBEM Provider
B. This is an SNMP community string that will be used when traps are forwarded to other SNMP applications
C. This is an SNMP community string that will be used to receive a trap's SNMP Agent
D. This is an SNMP community string that will be used to receive traps from HPE Onboard Administrators
Answer:
C
Explanation:
Reference:
https://www.dnsstuff.com/snmp-community-string

Question 15
Refer to the exhibit.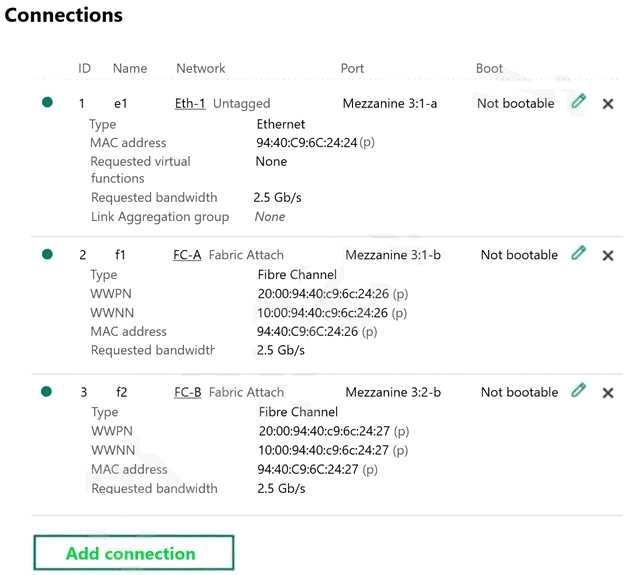 Which statement about server connections is true?

A. LACP on downlinks is configured for Ethernet connection
B. All connections within the server profile are using physical IDs
C. Ethernet connection is configured to boot from PXE
D. Storage array is connected directly to an HPE Synergy frame
Answer:
C
Explanation:
Reference:
https://support.hpe.com/hpesc/public/docDisplay?docId=c05336974